How Herbalife Changed Our Life
We started using Herbalife Nutrition products in 2011. We initially started as home customers and weren't part of a club. Our goals initially were to reduce some excess body fat, increase our energy levels and generally just to enhance our health and wellness. At the outset, we were both working full-time and commuting to Dublin. We found ourselves perpetually tired and fatigued, which led to lazy/poor food choices and a lack of motivation for exercise. 
Discovering Herbalife taught us some simple but effective nutrition education and eating habits that transformed how we look and feel. We had a vague idea of how much protein, carbohydrates and fat we needed on a daily basis. We were eating too many refined high gylcemic index carbohydrates and not eating enough protein, healthy fats, fibre and nutrient rich foods. Today we eat more!
A lot of people have a misconception and believe it's all about shakes, powders, pills and potions, much like we once did! However, the truth is we are now real foodies. We eat up to six meals a day, of which a maximum of two will be a Herbalife Shake. The shakes have all the ingredients that constitute a healthy and balanced meal. We found them ideal for our fast paced lives and when we felt our energy levels increase and saw our bodies change from flabby to lean over time, we knew they really worked.
Our Growth Year Three
87%
A HEALTHY ACTIVE LIFESTYLE
Discovering Herbalife Nutrition products led us to pursue and really embrace a healthy active lifestyle. It was the catalyst for both of us to really embrace this philosophy and eventually share it with our family and friends. In short, the products are not designed to substitute poor food habits, but more so to compliment really good food choices and healthy habits.
After the first six months of using the products a few of our friends and family noticed the difference in us and were curious to follow suit and try the products. These were our very first customers and they actually encouraged us to look more inadeptly into the business opportunity on the back of their great results. Since then we have grown a wide customer base while working part time from home, we stepped things up a notch and only opened our own Health Hub in July, 2016. Now we no longer have to commute daily and the best part is we get a lot more time with our three young children and we are financially better off!
There is huge scope for more community based Herbalife Nutrition Coaches/Entrepreneurs and local Health Hubs throughout Ireland and beyond into global markets. We look forward to helping a lot more people with their health, wellness and body goals, and to expanding our network of Health Hubs through budding entrepreneurs looking for an amazing opportunity to enrich their lives and the lives of their own families. We would love to hear from more people who are looking for a real opportunity to live an abundant life, help others and live financially free!
Herbalife Nutrition changed our life in many aspects and we can't help smile when when we help people embrace their own journey to  a healthy active lifestyle. 
Ciarán O'Neill
Herbalife Ireland
Donna O'Neill
Herbalife Ireland
Myself and hubby have been taken the healthy breakfast for the past couple of weeks and have really enjoyed it. Feel great in the mornings, more energy, have also dropped a dress size since I have started taking the healthy breakfast. Definitely seeing the benefits of having our shakes. Ciaran and Donna provide 24hr support through phone contact, online support groups & the daily Breakfast Club in Garrycastle.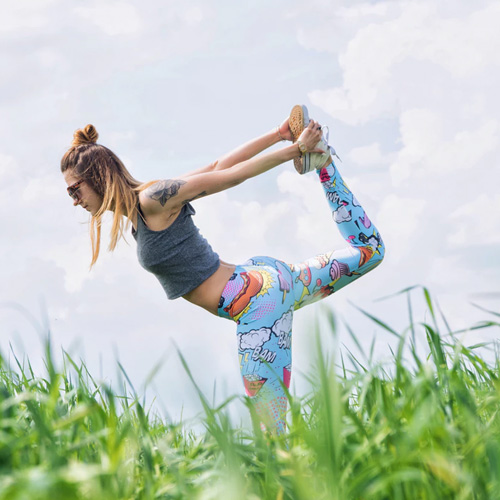 Clarissa Wolman
"Only thing is I wish I found Herbalife through Ciaran and Donna sooner. "
Lora Spielberg
"Best products and business opportunity in the fitness industry."
Christopher Brown
"If you are motivated to make money and hard working, sky's the limit."